I'm sure that you can agree that finding parking in big cities has become increasingly challenging. As cities across the world have begun prioritising walkable urban development, efficient energy management solutions and a sizeable reduction in carbon emissions, commuters are stuck in a fierce battle for parking and have sought assistance from property owners and businesses who have needed to unite in their efforts to minimise the competition for decreasing parking spaces.
Commuters are faced with daily struggles of chronic congestion, and end up having to leave their cars parked in front of storefronts and residences while they scurry along to work. Parking Spaces Rentals provides a feasible solution by providing secure, underground, gated or multi-storey parking with access by way of a key fob, a key or a code. Whether your parking space is indoors or outdoors – it is always secure.
In the spirit of the internet, we've put together some serious (and hilarious) parking fails!
Let's take a look: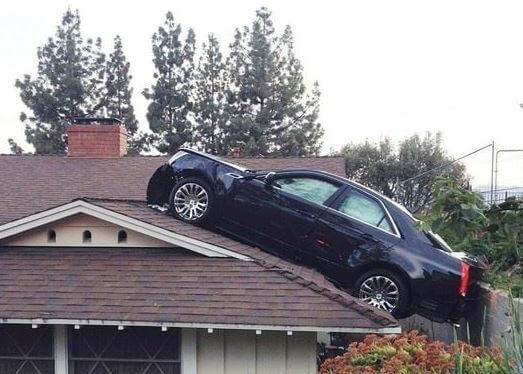 High Rollers
This guy is certainly a high roller… We shudder to think how he managed to get his car up on the roof!
Try sharing a ride with a neighbor or a friend, one car is always more cost-effective than two!
Consider hiring a parking bay and splitting the cost. You'll be reducing your costs and your carbon footprint. Remember, a journey shared is a journey halved.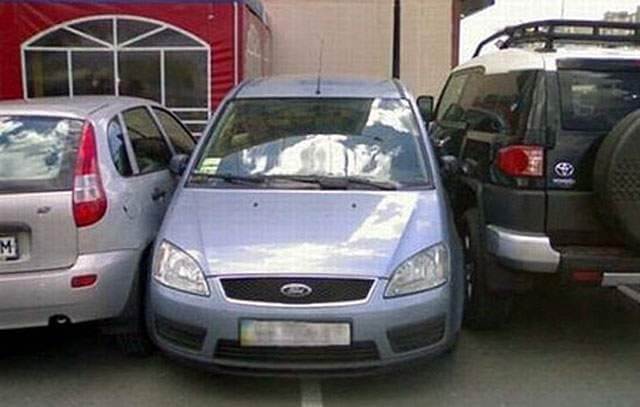 Desperate Times
Desperate times call for desperate measures! This guy clearly couldn't find a parking and needed to be somewhere.
Parking Spaces Rentals is such a safe bet compared to other parking rental companies in the shared economy as we offer a month-by-month rental, which means you have 100% occupancy while that lease is signed. So, if you want that secure income for up to twelve months or a reliable parking space for one month – we can find you either.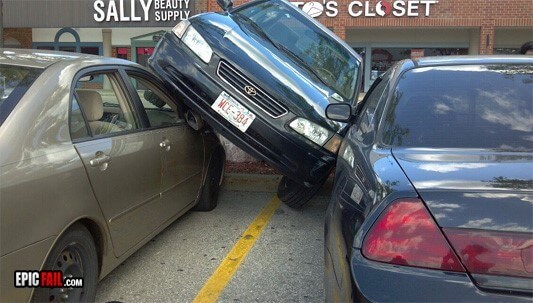 Mistaken Car Identity
Clearly, this guy thought his car is smaller than it actually was!
As other forms of transportation gain more popularity, such as walking, cycling and using public transport, we must make sure the standards for private parking remain high. There's no need for havoc to reign in our streets.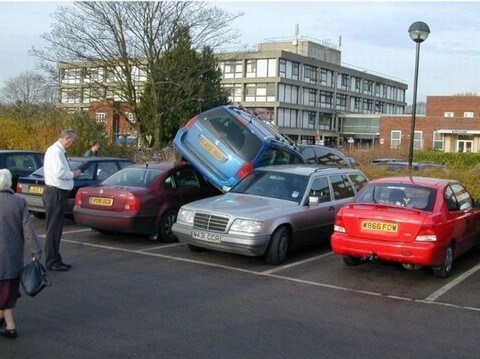 Multi-level Parking
Imagine this: "Hey Bernie, where are you?"
"Having some parking issues Andy, I'll be there in just a couple of minutes… well, I won't actually be there today."
Sadly, some people arrive at work to find absolutely no parking at all.
You can avoid this problem by giving us a call and getting your parking sorted for a month at a time, so your work day is worry free.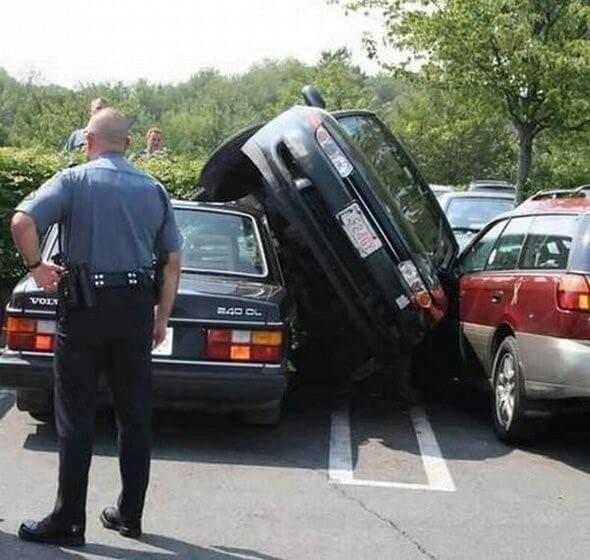 Who Gets the Parking First?
This is what happens when you go for the same space as someone else!
Please just stop the madness and lets rather collaborate.
Speaking of collaboration, there's the option of hiring parking bays from a short stay residential company in Milton Keynes who has additional bays and would like to monetise it. See the end of this blog for more information.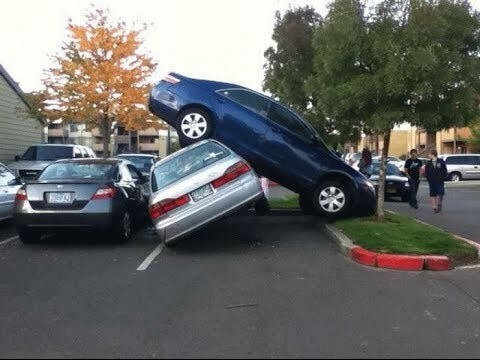 Reverse Psychology
This guy thought that he could use some reverse psychology here… With Parking Spaces Rentals, your parking problems will disappear!
Looking on the bright side, you can hire the perfect parking space and have absolute peace of mind that your vehicle is safe and secure. Much like Airbnb, Parking Spaces Rentals also taps into the "sharing economy", a third-party business connecting supply with demand, and empowering people to take parking problems into their own hands.
The social aspect of the sharing economy is a positive one, in an increasingly closed-off world. This allows you to meet new, like-minded professionals.
Look at some of the options on our website and we're confident that you'll be whistling on your way to work as you don't have to stress about finding a parking space.
In Closing
If you have unused parking spaces or you own an unused secure space in the city, there's money to be made. The sharing economy turns you into your own boss if you're looking to make some extra money for your business.
We are the ultimate company for turning that spare space into a passive income.
We don't hire out driveways like some of our competitors, ensuring the ultimate customer service of safety and security. If parking stresses you out, we offer safe and secure parking in Milton Keynes on a month-to-month basis.
Whether you're an entrepreneur looking to create capital to grow your new business or if you're battling daily parking frustrations, do get in touch with us. We're here to make your life easier, save you time and save you money. If you'd like to find out more about hiring your secure parking space through Parking Spaces Rentals, then get in touch today!